Backflow Prevention and Testing Services in New York, NY
Your properties are required by the State Sanitary Code to have backflow preventers on water supply lines. Ensuring that those prevention systems are working properly can be a tedious task. Fortunately, Nivó Backflow is here to help you fulfill city requirements. We offer comprehensive inspection and backflow device installation services.
About Us
We are a premium, family business in New York, NY that refrains from using scare tactics. With more than 25 years of industry experience, our team of licensed backflow specialists will manage every aspect of the project you assign to them. You can rely on us to meet all of your backflow needs.
Top-Notch Service
We make sure to provide you with concise and accurate reports. Cutting corners is not an option for us. We use top-of-the-line products that will last for years to come. We are committed to giving you easy access to our reliable contractors and will do everything in our power to give you a prompt response.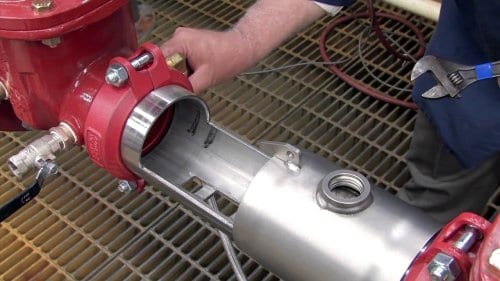 We handle backflow engineering projects, repairs, and inspections throughout New York City. Our services include:
Initial and Annual Backflow Testing
Licensed Engineering
Plan Approval
Permit Acquisition
Plumbing Installation
Testing
GEN215B Form Sign Off
Paperwork Filing

NYC Department of Buildings
NYC Department of Environmental Protection

Installation and Evaluation

Backflow Prevention Devices (Major Brands)
Booster Pump Systems
Roof Tank Pumps
Water Meters
Find out what hundreds of our clients already know. Our quality service, promptness, and satisfaction guarantee have made us the most trusted name in backflow prevention. For additional information about the company, contact Nivó Corp at (212) 847-3801 today.