Government-Mandated Backflow Inspection and Prevention Steps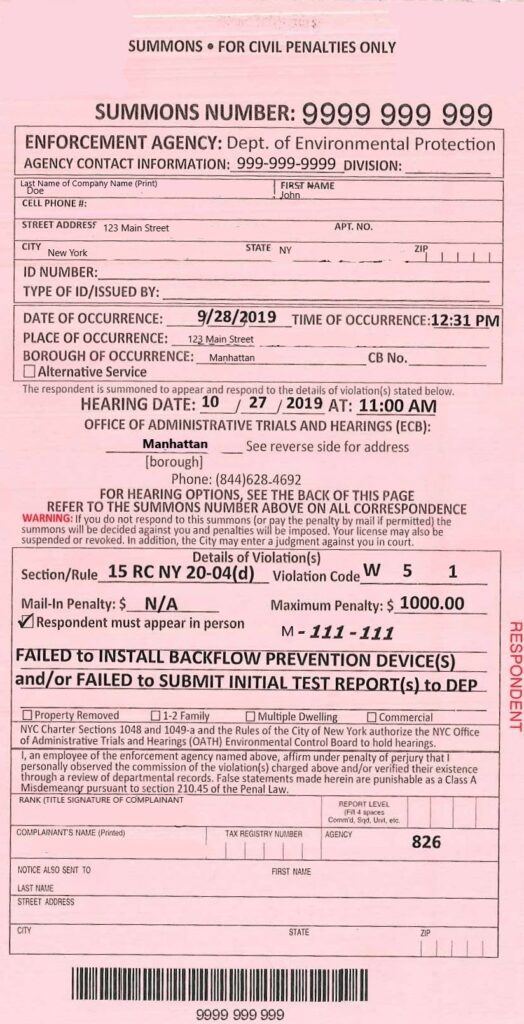 We are here to answer all your questions.
Uh-Oh. I've Got a Notice of Violation….
Now, let's say you've received a DEP order to install a backflow-prevention device, and the 30-day period they give you to do it in has almost expired. You can still avoid a Notice of Violation if you call Nivó Corp. If you choose to retain our services, we will have one of our architects, engineers or licensed master plumbers certify to the DEP that your device is in the process of being drawn up or installed.
Call Nivó at (212) 847-3801 if you have any questions about DEP's Cross Connection Control Program or anything else we may have forgotten to mention.